Last edited on May 21, 2021 by Digitiz
To create websites, today it is simply simpler and faster to use a specific builder. Many design platforms offer solutions to easily create websites without the need for coding skills, one such platform is SITE123. If you are here looking for a SITE123 review and want to easily create your website, you are in luck because this is what I am going to write about in this article.
Presentation of SITE123
SITE123 is a website builder that makes creating a website as easy as pie. You can create a website in three steps, as the name suggests. First, choose a template. Second, add content, and third, publish it!
The templates are classified into the following categories: business, online store (e-commerce) and portfolio. They then subdivide into narrower niches, such as law firms, hair salons and gardening. Since you can do everything in your browser, there's no complicated setup process. It also includes a forum and an online store, like several other website builders.
SITE123 main features
To go deeper, here are the features you can get from the platform.
Good interface and ease of use
Their website builder is classic and there won't be many surprises because everything is pretty self-explanatory. The interface is intuitive, even for beginners. However, if you have a problem, their live chat support will be welcomed and happy to help you.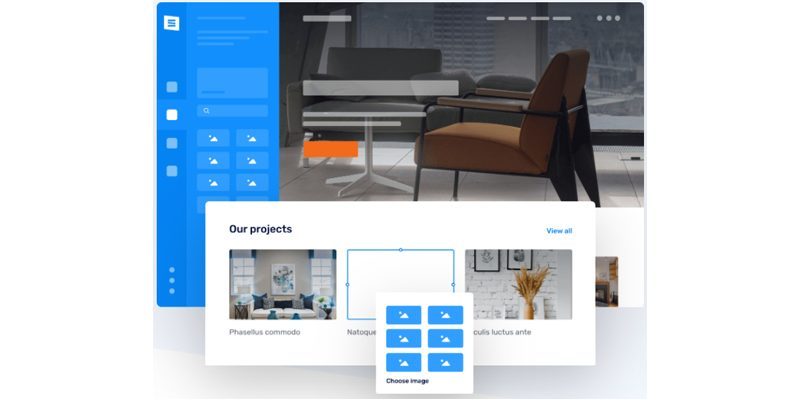 Multi-language management
The ability to handle multiple languages ​​with SITE123 is a great feature. You might think this is a common feature, but many website builders struggle to handle it. SITE123 has developed a user-friendly solution that will save you time and money.
Responsive Themes and Templates
When you create your website using this platform, you are not expected to have design skills or purchase design software. Their website builder comes with a variety of pre-made styles and templates that allow you to create a fully functional website in minutes. Simply upload your content and select the appropriate mockup for each tool from the available options. Both types and formats can be easily changed at any time.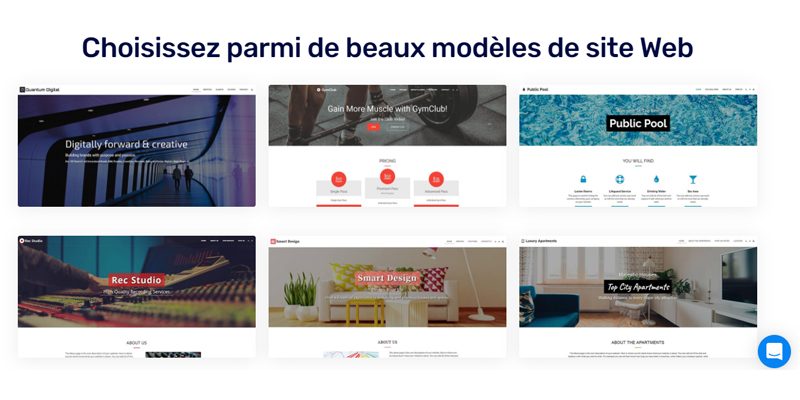 Prices
Unfortunately, the pricing structure is not obvious. You may get the impression that only the free plan and the premium plan ($12.80 per month) are available when you check the pricing page. In fact, you can choose from several plans, but you need to create a free account first. This allows you to try everything for as long as you want. You can opt for an upgrade if you like their premium offering.
For the premium plan they offer on the site, you get a free domain for a year, 10 GB of storage, and 5 GB of bandwidth. This is a good deal if you're looking for a website builder to create a simple, yet professional-looking site.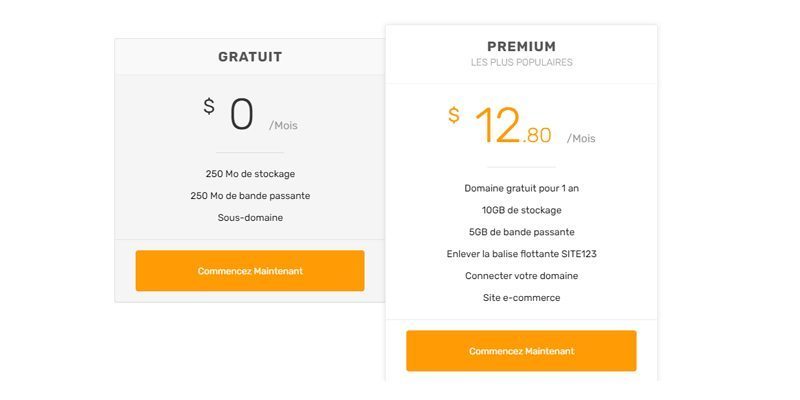 Advantages and disadvantages
Strong points :
Sidebar that is both efficient and easy to use
Simple ; does not overwhelm the consumer with a wide range of options
All themes and templates are mobile friendly.
In addition to very helpful and responsive support, there is also a live chat option to ask for help.
Weak points :
For the free version, you'll be happy with the editor as long as you don't have a pixel-perfect interface in mind that requires fancy features. Since the navigation menu is tiny, it is only suitable for small websites. It is not possible to include certain subcategories. It is also not possible to add or modify the HTML code because you do not have access to SITE123. Overall, you can't go wrong with their free editor if you're looking for a simple solution. The different paid plans will give you access to additional features.
The best alternatives to SITE123
But if you are still looking for the best SITE123 alternative, you can definitely check out Wix.com or other similar solutions.
Our Verdict
To summarize, Site123 is user-friendly, and with this platform you can have clear and easy-to-implement customization options. If your needs are simple and you want something good, Site123 is worth using! If this is the solution you are looking for now, you can create a free account and upgrade later when you are confident.
Frequently asked questions about Site123
Is Site123 free?
Site123 offers a free plan that has heavy limitations and requires the use of Site123 branding. Paid plans offering more features start at $12.80/month
Who owns Site123?
Site123 is a private website services company founded by Noam Alloush in Israel in 2016.
How does Site123 compare to Wix?
Site123 is focused on a simpler, but inherently more limited experience compared to Wix. Wix's pricing is more competitive in addition to better support and advanced features.
How does Site123 work?
Site123 works by bringing together hosting and website creation software into a single interface and a single subscription. You can launch a limited website for free, but there are fees for higher limits and more features. When you get started, you'll get a dashboard that guides you through designing, adding content, and changing your layout to create a publicly accessible website.
8.6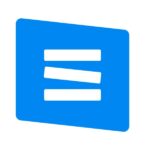 Similar articles